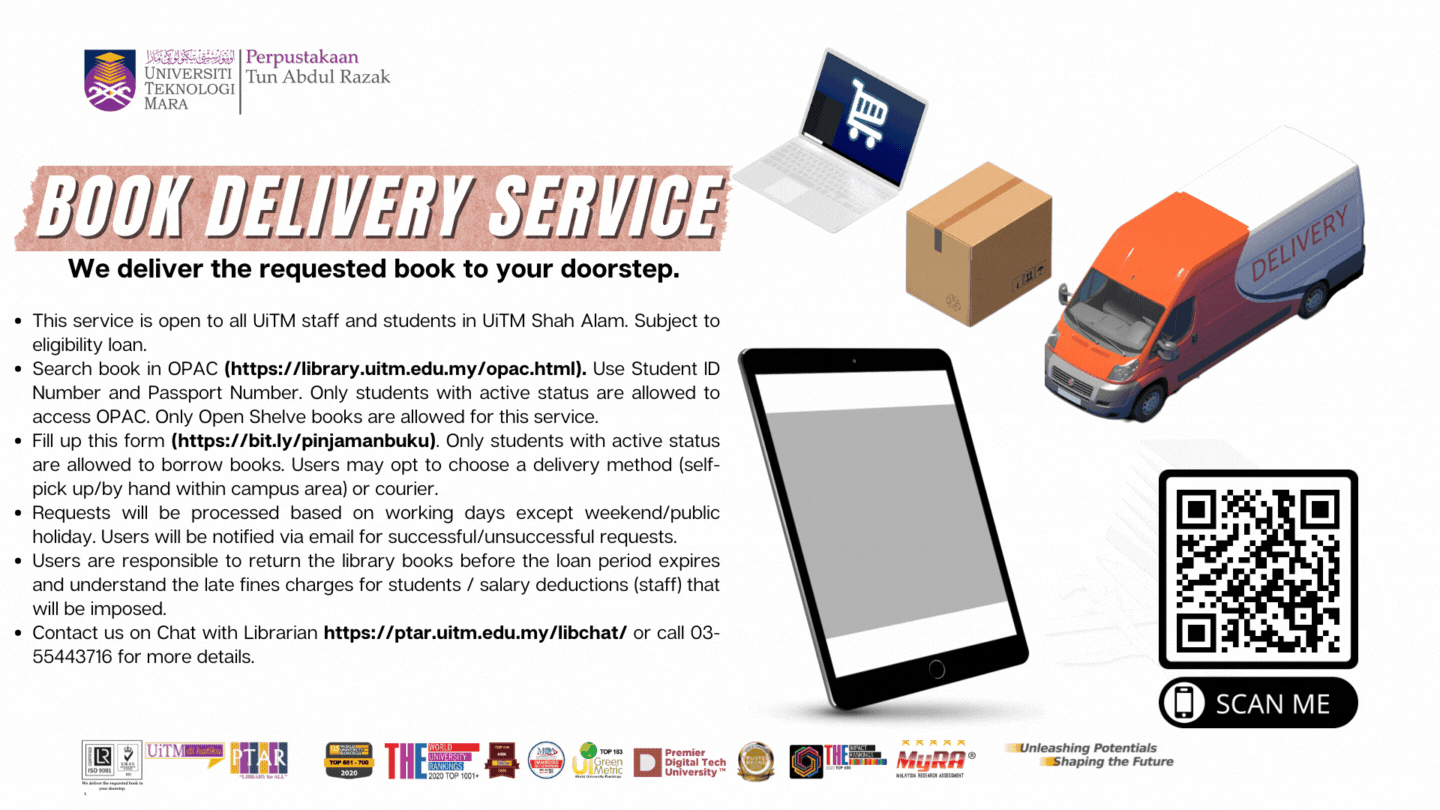 We deliver the requested book to your doorstep.

This service is open to all UiTM staff and students in UiTM Shah Alam. Subject to eligibility loan.

Search book in OPAC (https://library.uitm.edu.my/opac.html). Use Student ID Number and Passport Number. Only students with active status are allowed to access OPAC. Only Open Shelve books are allowed for this service.
Fill up this form (https://bit.ly/pinjamanbuku). Only students with active status are allowed to borrow books. Users may opt to choose a delivery method (self-pick up/by hand within campus area) or courier.

Requests will be processed based on working days except weekend/public holiday. Users will be notified via email for successful/unsuccessful requests.

Users are responsible to return the library books before the loan period expires and understand the late fines charges for students / salary deductions (staff) that will be imposed.

Contact us on Chat with Librarian https://ptar.uitm.edu.my/libchat/or call 03-55443716 for more details.
For more Information, contact our Customer Service Officer :
Ms. Siti Salwa A.Rahman 03 5544 3716 /

This email address is being protected from spambots. You need JavaScript enabled to view it.

or Customer Service Counter 03 5544 3716

Stay Connected via online : 
NOTE: FOR YOUR INFORMATION LIBRARY SERVICES CAN BE ACCESSED THROUGH UiTM DIGITAL LIBRARY DURING THE IMPLEMENTATION OF