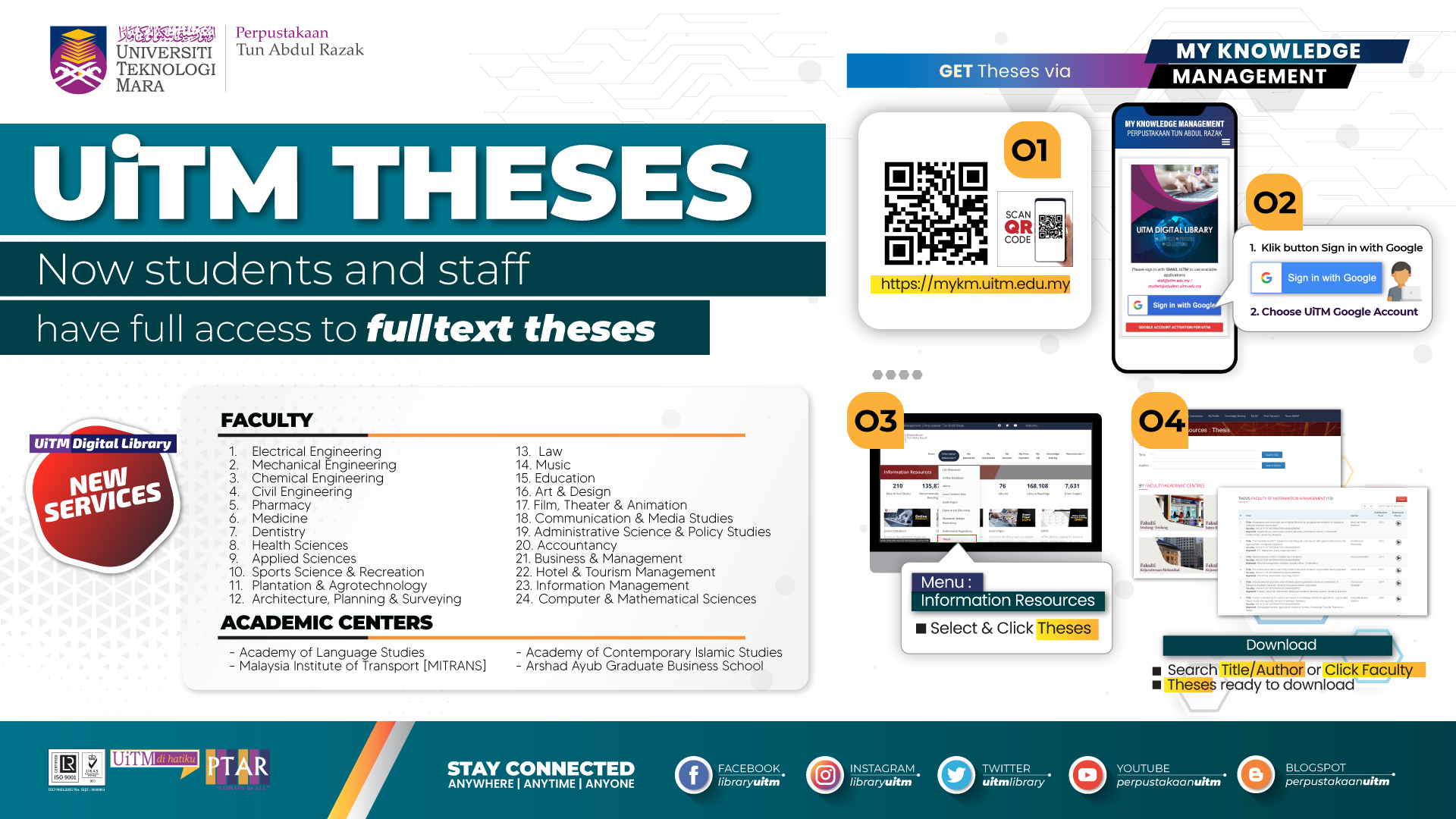 Terms And Conditions
Access to and downloading of these theses are restricted to active members (authorised users) of UiTM and purely for the purposes of study, teaching and research. Please refer to 
Dasar Harta Intelek Universiti.
Users may not:1. 
Allow anyone other than authorized user to use the materials.
2. 
Modify or alter encryption and digital rights management used for the copyright works.
3. 
Sell, resell, rent, lease, sublicense, fee-for-service or any other commercial purposes.
4. 
Using robots, spiders, crawlers or other automated programs to download the theses.
UiTM IR Collection consist of Article, Monograph, Book, Image, Video, Conference or Workshop Item, Thesis, Teaching Resource and Other